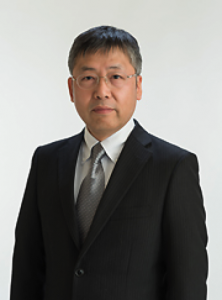 At Hi-Mecha we have carried out R&D in the field of electronic component equipment and FA equipment since our establishment. We provide equipment in the condenser field, the semiconductor field, and the energy device field.
As the needs of the market have become more diversified and complicated due to the latest developments in IT technology, we continue to work for our customer satisfaction. At Hi-Mecha we believe that our mission is to measure up to the global standards in the most advanced technology and the intricate cam mechanisms based on our experience and proprietary technology.
At High-Mecha customer satisfaction is our highest priority. Every member works hard on the development of our machines. I think the development of this spirit promotes the creativity and originality needed for the development technology. We endeavor imbue the machine-making process with our originality. Allow me ask you for your continued guidance and patronage.
Hi-MECHA CORPORATION
The President and Representative Director Chihiro Yokoyama