Weld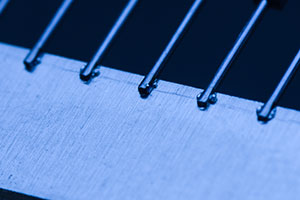 Since the establishment of the company, Hi-Mecha's R&D section has developed high quality welding techniques and our proprietary products: the weld power supply, the pressure control method, etc. This technology eases the difficulties of spot welding. 

Positioning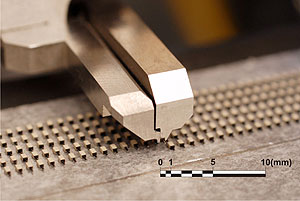 It is possible to position unstable materials precisely, within 0.1 micron unit by a cam servomotor, or a visual inspection. 

Motion control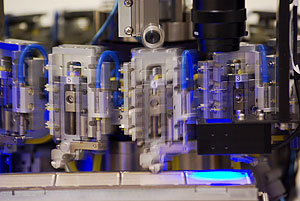 It is possible to run a series of manufacturing processes, carrying, positioning, welding, assembling, processing, and inspection at speeds as high as 0.1sec cycle time. 

Accepting orders and Producing
We are responsible for the whole process, from accepting the order to production, and are supported by a consistent system.